Athletics Campaign
President's message | Renderings | Donors | Our motivation | Updates | Naming opportunities
Raising Our Game
Since 2005, Rider University has invested in a variety of athletics facility enhancements including:
• New baseball and softball fields: Sonny Pittaro Field and Herb and Joan Young Field;
• Rider's first turf field, complete with lights: Ben Cohen Field;
• Track renovations;
• Expanded strength and conditioning center: Anderson Family Strength and Conditioning Center;
• Wrestling, volleyball, aquatics and baseball locker room renovations;
• Prominent Athletics Hall of Fame display.
Continuing in this tradition, the Campaign for Rider Athletics began to take shape in 2012 with the renovation of Alumni Gym as Phase I of the multi-phase project. Phase II will connect a new basketball practice facility to Alumni Gym. Construction will begin in Summer 2015.
Progress:
Fundraising is complete for Phase I and II. Phase III fundraising is underway!
---
A Message from President Gregory G. Dell'Omo
I've learned from my years in higher education that a successful athletics program can be an invaluable window into a university. We should always work hard to ensure that the window through which people see Rider offers the best view of what we stand for as a university and what we see as institutional priorities now and for the future.
I'm confident the new Alumni Gym/Arena will generate a lot of excitement for the University and will be a source of great pride for our students and alumni as well as our fans in the community. In so doing, it will advance our reputation academically and athletically and will improve the co-curricular and residential experiences for our students.
I look forward to partnering with our current and future donors as well as our coaches and student-athletes to achieve this level of success for the benefit of those who represent us on the court as well as those who will cheer them on.
Gregory G. Dell'Omo, Ph.D
President
---
Practice Facility Renderings
---
Athletics Campaign Donor Profiles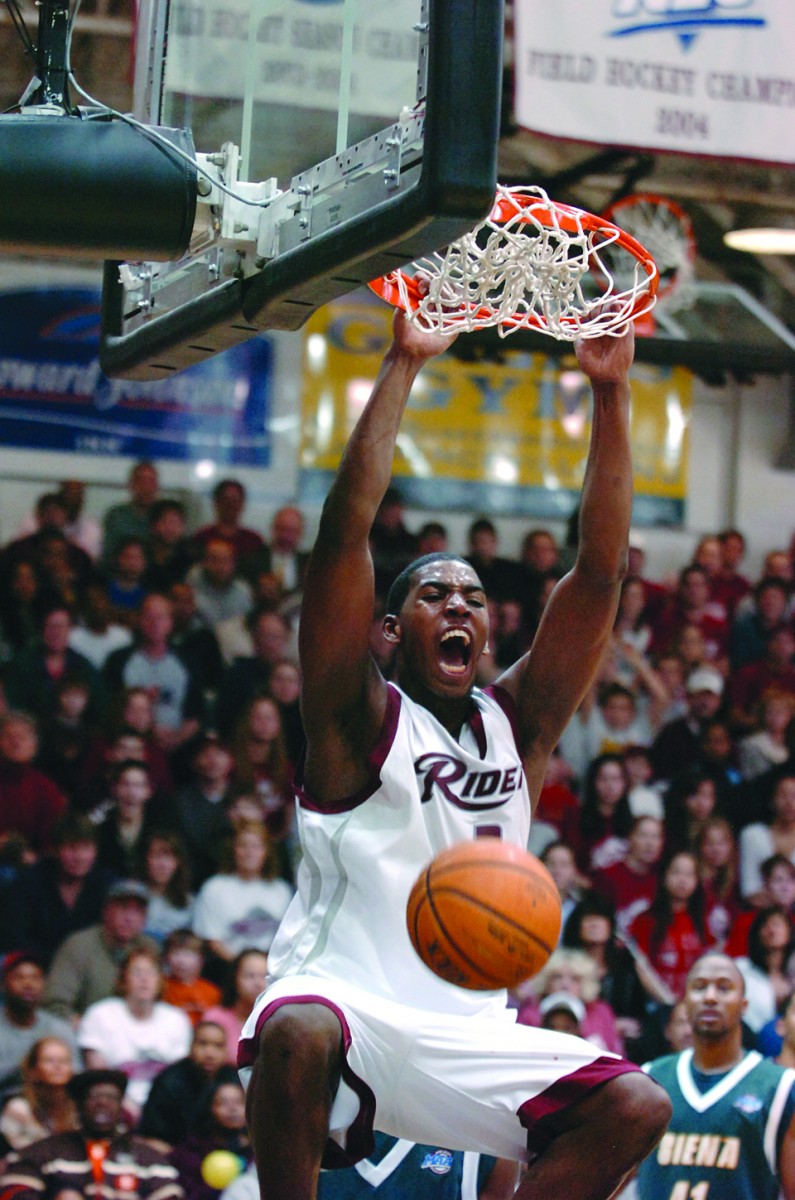 Major Donor: Jason C. Thompson '08
First Rider basketball player to play in the NBA, made largest gift ever by a Rider basketball alumnus
• Only player in MAAC history to total more than 2,000 points and 1,000 rebounds in a career
• Named the 2007-2008 Metro Atlantic Athletic Conference Player of the Year and earned All-America honors from the Associated Press senior year
• Rider retired his uniform number – the number one – at a 2009 ceremony in Alumni Gym
• Sacramento Kings first pick in 2008 NBA draft, 12th player selected overall
• Played all 82 games in rookie season, averaging 11.1 points and 7.4 rebounds per game.
• Longest tenured Sacramento King in the team's history
"I owe a lot of my success to the great coaches, professors and administrators I met during my four years at Rider University, because without their constant guidance and support, I would not be playing in the NBA. Major enhancements to Alumni Gym will give current and future students at the University an even greater opportunity to achieve their goals."
–Jason Thompson '08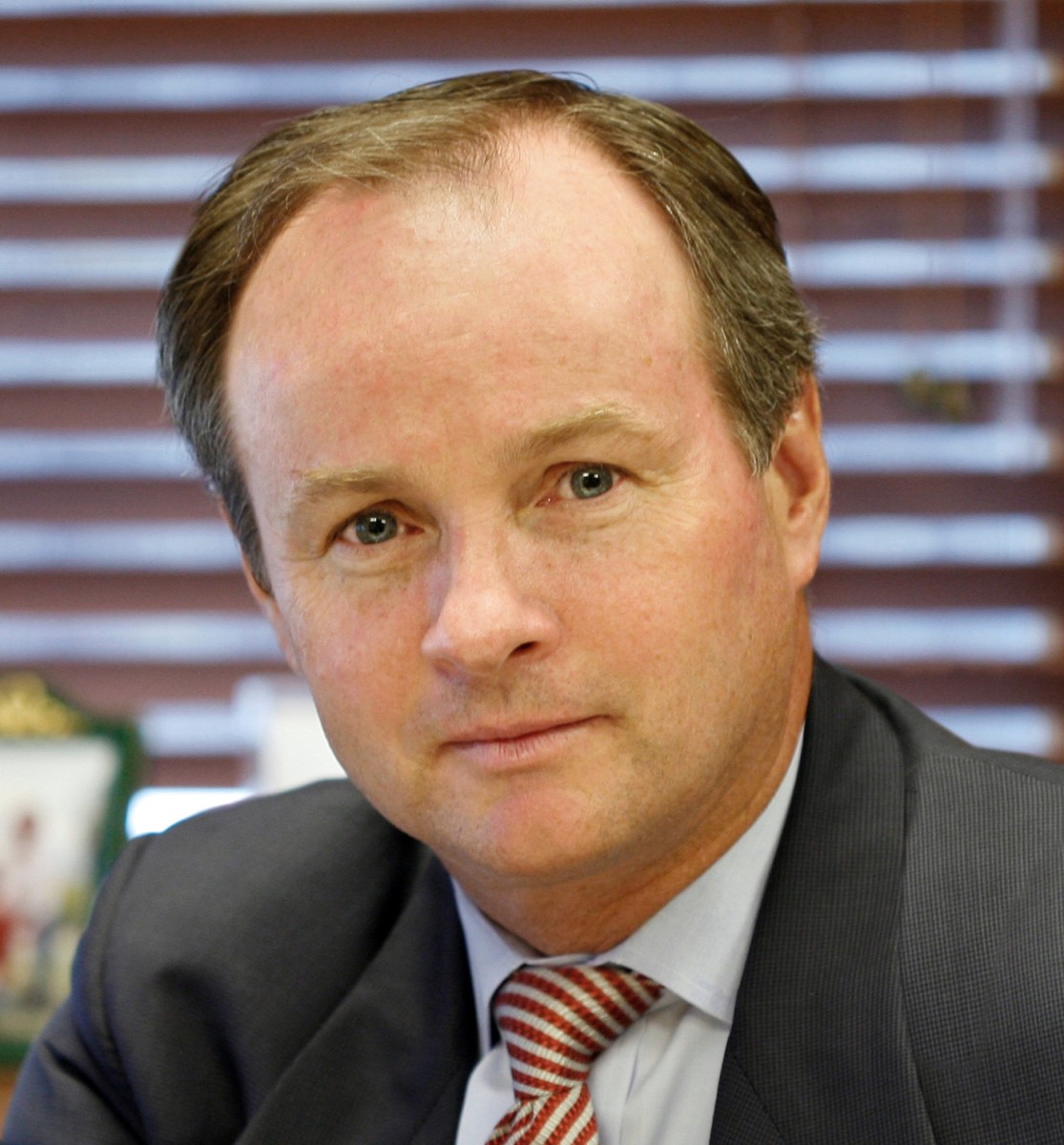 Major Donor: William M. Hartnett '76
One of Rider's most influential alumni and lead donor to the Athletics Campaign
• As a result of his generosity and in demonstration of Bill's modesty, the Grand Entrance Lobby will eventually be named not for himself or his family, but for a favorite political science professor of his, Dr. Frederick Yeager, a survivor of the Bataan Death March
• Played a transformational role in the campaign for Rider's new baseball field. As a direct result of his philanthropy, Sonny Pittaro Field is now widely considered the best baseball facility in the MAAC
• Executive committee chairman at Cahill Gordon and one of the most successful and sought-after lawyers in the country today
"Bill's strong and historic commitment to Rider has, in the past decade, made the University a better place to live, learn and play. It is his support for the Gym Campaign, however, that has truly put Bill in a league of his own. His support of this campaign illustrates his larger commitment to transforming our campus for the benefit of current and future generations."
-Jonathan Meer, vice president for University Advancement
Major Donor: Herb R. Young '50
A Rider alumnus who has demonstrated a lifelong commitment to the advancement and success of Rider Athletics
• Rider softball field was named after Herb and Joan Young in honor of their generous contribution to the renovations of the field as well as their outstanding loyalty to Rider Athletics
• Namesake of the Herb R. Young '50 Award, which is presented each year at the Rider Athletics Hall of Fame ceremony to the individual or individuals who have exhibited conspicuous dedication to Rider Athletics over the course of their lifetimes
• Member of the Rider Athletics Campaign Committee; past member of the Athletics Hall of Fame committee; past president and long-standing member of the Alumni Association Board of Directors; contributor to the Student Recreation Center and Van Cleve Alumni House Campaigns as well as to our student-athletes
• Past recipient of Rider's Gordon E. Prichard Award for Volunteer Service
• Founder of the Delta Sigma Pi fraternity scholarship endowment and continues to be active with fraternity activities
• Volunteer who raised funds for the first Alumni Gym Campaign in the early 1950s that culminated in the building completion and first game in 1958
"I'm proud to support the Rider Athletics Campaign because of its positive impact on future student-athletes and our programs. As a long-time supporter of Rider Athletics, I've been pleased to see the improvements made over the years to the athletics facilities. Rider provides its student-athletes with a meaningful and first-class experience, and I'm excited the University is taking another step forward."
-Herb R. Young '50
Check back for more profiles to come in the future
---
Community sponsors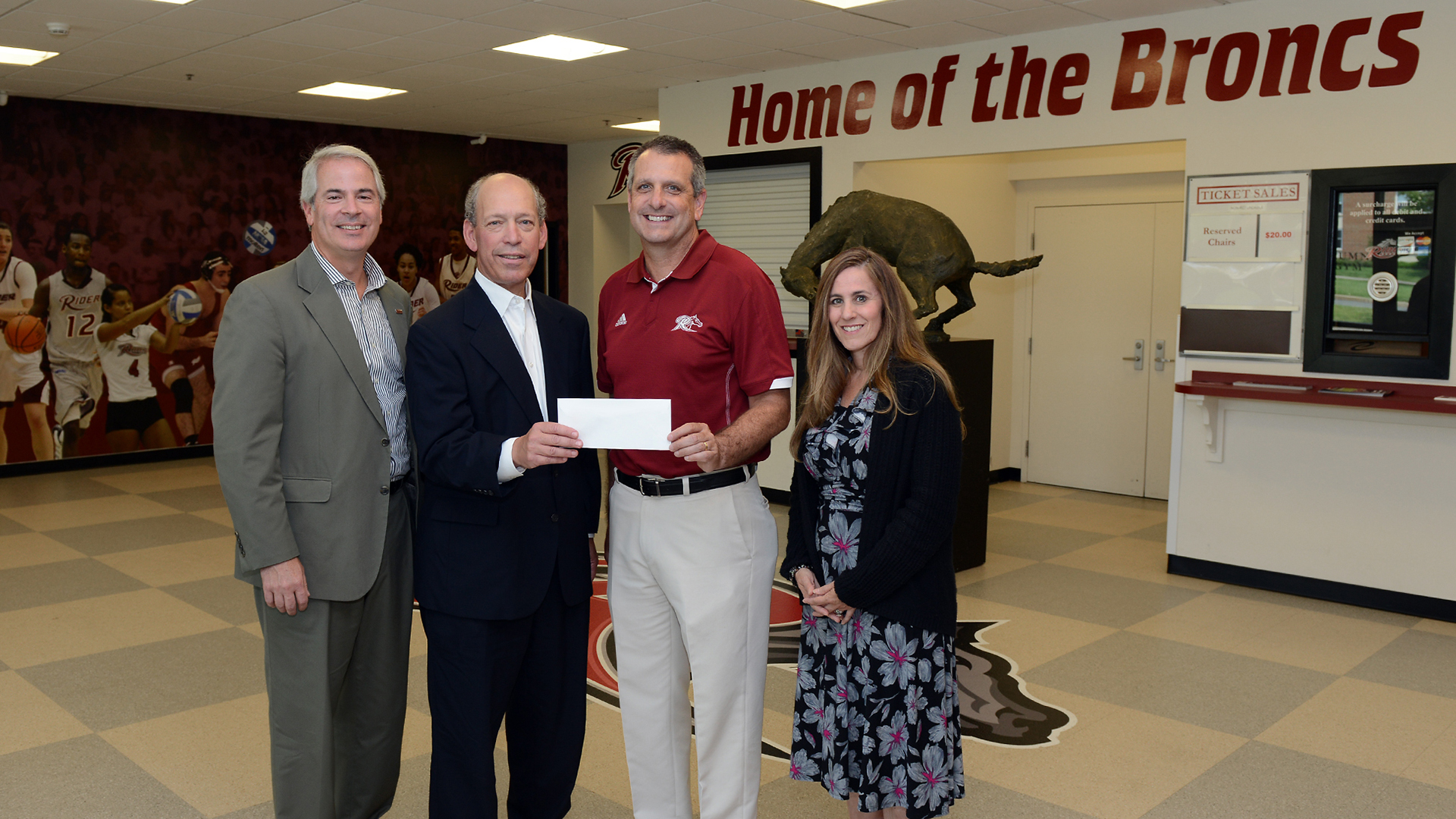 Community Sponsor: Stark & Stark
Rider University received a generous contribution from Stark & Stark for its athletics campaign.
Stark & Stark, represented by Lew Pepperman and Cyndi Mark, presented the donation to Jonathan Meer, Rider's vice president of Advancement and Don Harnum, director of Athletics. Pepperman is the Co-Managing Director of Stark & Stark and has been a member of the Rider Board of Trustees since 2010. Mark is Stark & Stark's Director of Marketing Operations and Rider alumna of 1992.
"We are extremely thankful for Stark & Stark's generous contribution" Meer said. "Both the firm corporately and Lew personally have long distinguished themselves as champions of worthy causes in the local community."
Pepperman added, "Our law firm has always been committed to giving back to our community. Rider is doing a great job in educating our next generation of leaders. We are proud to do our part in helping Rider achieve their goals."
Harnum is also appreciative of the support from the firm. "We are grateful to Stark & Stark for their help in enhancing the Rider athletic experience for all."
Community Sponsor: Rue Insurance
William M. "Bill" Rue '69, Chairman of Rue Insurance, has been a key volunteer leader and major donor to numerous critically important capital projects and scholarships at Rider.
• A long-time University Trustee and Alumni Board member, Bill served as Chair of the Campaign for Rider University (1996-2003), co-chair of the Academic and Arts Campaign, member of the Sports and Recreation Center Campaign Committee and Sesquicentennial Gala Committee, and a 2015 recipient of a Sesquicentennial Medal of Excellence
• Contributions from Bill and his lovely wife, Joan, have helped Rider complete important facility projects including the construction of North Hall and the renovation of Van Cleve Alumni House. Other gifts supported the creation of the William M. and Joan Rue Endowed Scholarship (in support of Rider business students) and The President Rozanski Sesquicentennial Scholarship to commemorate Rider's 150th anniversary and former president
• Bill's truly generous recent gift to the Athletics Campaign will allow for the proud naming of The Alumni Gym videoboard in honor of Rue Insurance
• Rue Insurance is a comprehensive insurance agency that offers policies to both businesses and individuals. The company has been in the Rue family for four generations and has grown to 75 employees serving over 8,500 individuals and 3,000 businesses in 44 different states. Rue Insurance was named 2014 Outstanding Small Business of the Year by the MIDJersey Chamber of Commerce
"Bill and his family's firm have made substantial and impactful philanthropic commitments to Rider over many years. Bill's backing of the Athletics Campaign is another example of his generous spirit and willingness to help make Rider a university of choice for future student-athletes and those who will cheer them on."
-Jonathan Meer, vice president for University Advancement
Check back for more profiles to come in the future
---
Our Motivation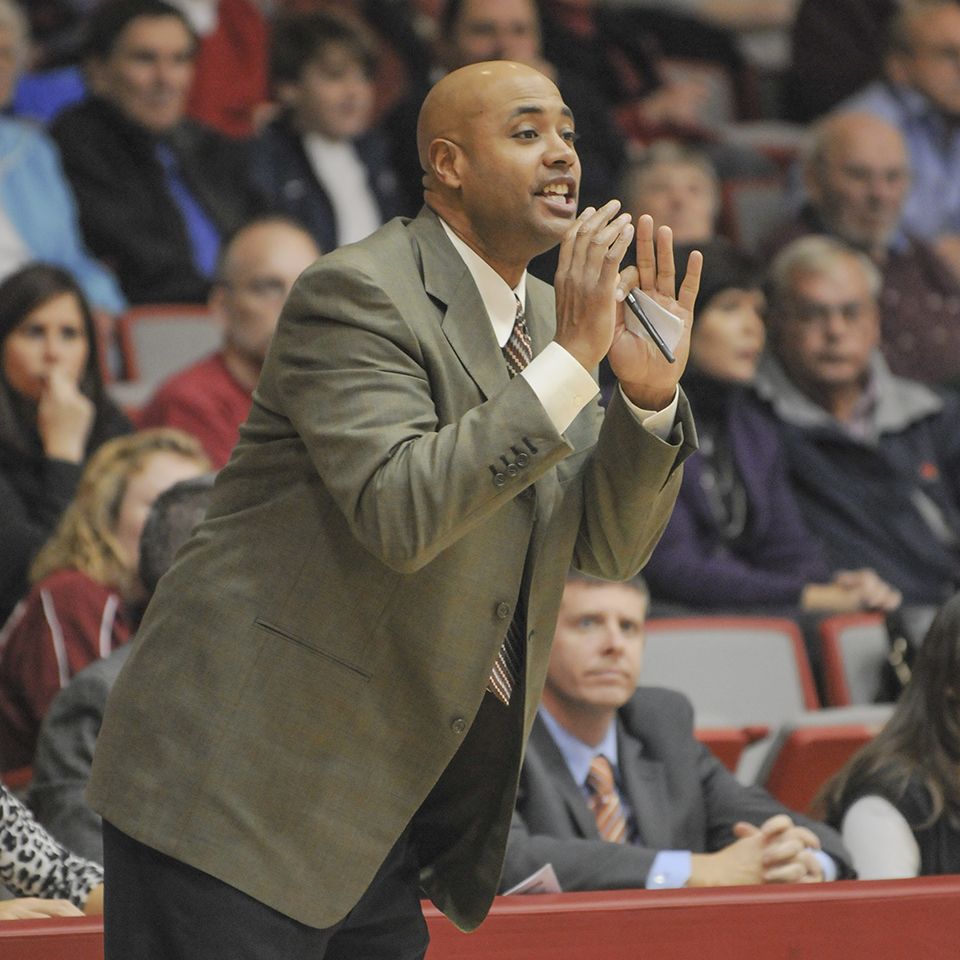 A dramatically improved facility would allow our program to compete not only at the highest level in the MAAC, but also make us one of the premier mid-major programs in the country. Our recruiting would be enhanced tremendously, and I truly believe the community would be excited about supporting our teams in this improved venue.
-Kevin Baggett, Head Coach, Men's Basketball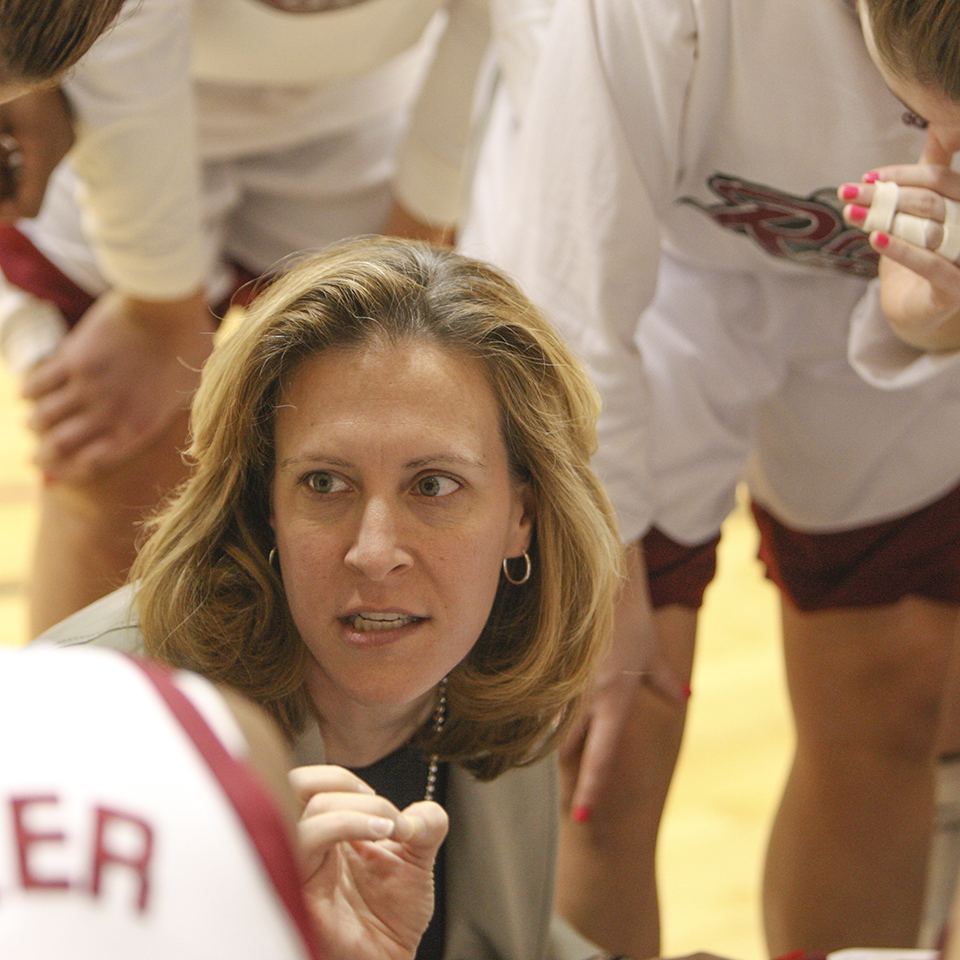 This project is an exciting advancement for our university. It will have an enormously positive effect on the entire Rider community and particularly the Department of Athletics. The Women's Basketball program will be positively affected, from recruiting to our day-to-day operations to the overall development of our student-athletes.
-Lynn Milligan '92, '94 Head Coach, Women's Basketball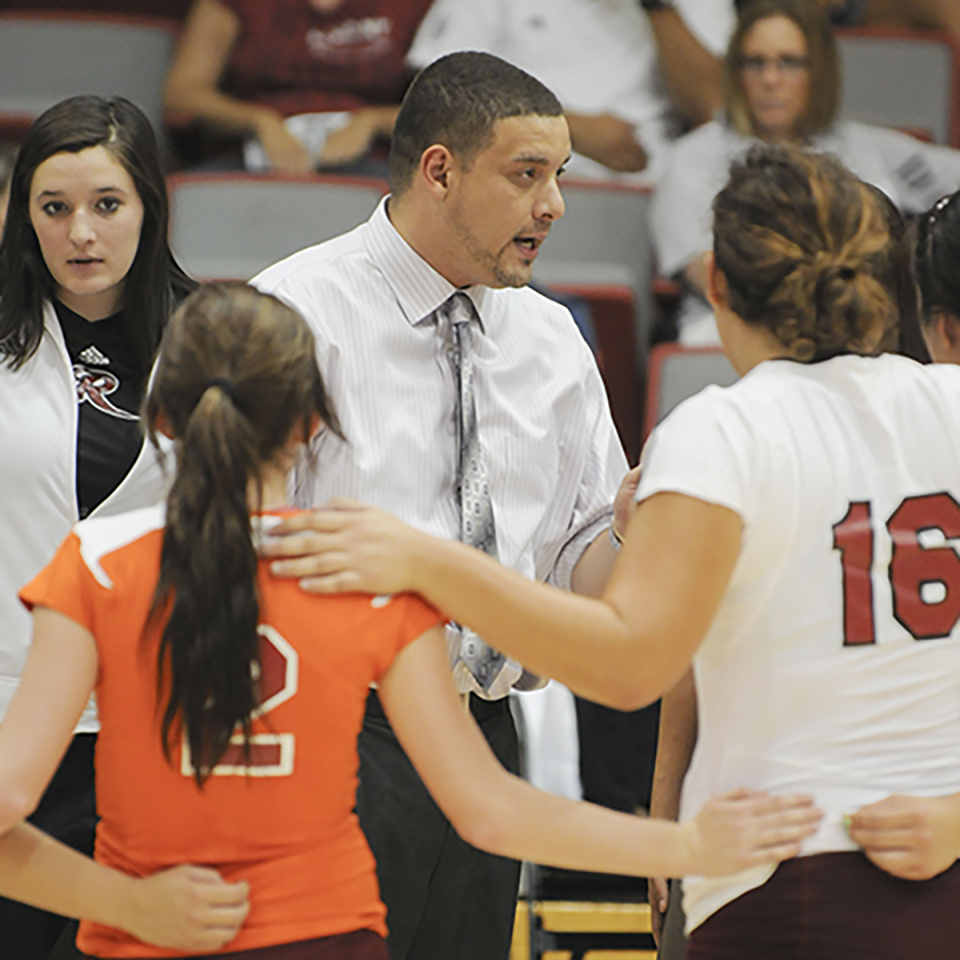 The athletics campaign fundraising initiative is imperative to the growth of not only the volleyball program, but the entire department. A better venue would certainly increase and enhance our opportunities for recruitment and retention of the highest quality student-athletes in the country. A reinvented facility would separate us from our counterparts in the MAAC and other mid-major programs while hopefully increasing the student body's interest in supporting the teams that compete in the venue.
-Christopher Feliciano, Volleyball Head Coach
The importance of a new competition venue for the wrestling program is immeasurable. Without it, it's difficult for us to keep up with the top programs in our conference. The top recruits are comparing Rider to other schools — like Hofstra or Old Dominion — where the facilities are outstanding. And it goes beyond student-athletes to all potential students. Every campus tour goes through Alumni Gym. Improved resources would put us in a much better light when impressionable 17- and 18-year-old high school students are comparing us to other universities.
-Gary Taylor M.A. '82, Head Wrestling Coach
---
Alumni Gym Milestones
---
Practice Facility Construction Update
July 27, 2015: Rider breaks ground on practice facility
Oct. 6, 2015
Nov. 13, 2015
Nov. 23, 2015
Nov. 30, 2015
Jan. 4, 2016
Feb. 22, 2016: Side baskets and drop ceiling installation
Feb. 24, 2016: Trustees approved next phase of Campaign for Rider Athletics
---
Naming Opportunities
• Alumni Gym Naming
• Practice Facility
• Competition Court
• Grand Entrance Lobby (reserved)
• Practice Facility Court (reserved)
• Video Scoreboard (reserved)
• Sports Medicine Area
• Wrestling Room in Maurer Center
• Men's Basketball Head Coach's Office (reserved)
• Women's Basketball Head Coach's Office
• Team Meeting/Film Rooms
• Men's Basketball Locker Room
• Women's Basketball Locker Room
• Assistant Basketball Coaches' Offices (per office)
• Individual Locker Namings
---
Campaign Committee Members
| | | |
| --- | --- | --- |
| Ralph Anderson '81 | Rob DiSerafino '80 | Debbie Stasolla '91 |
| Kevin Bannon | Don Harnum | Gary Taylor '82 |
| Alberto Baptiste '80 | Jonathan Meer | Herb Young '50 |
| Bob Barrett '63 | Denise Petitta '86, '91 | |
| Joe Casarella '55 | | |
| Lou DiSerafino '80, '82 | | *denotes chair |